Cinequest Premiere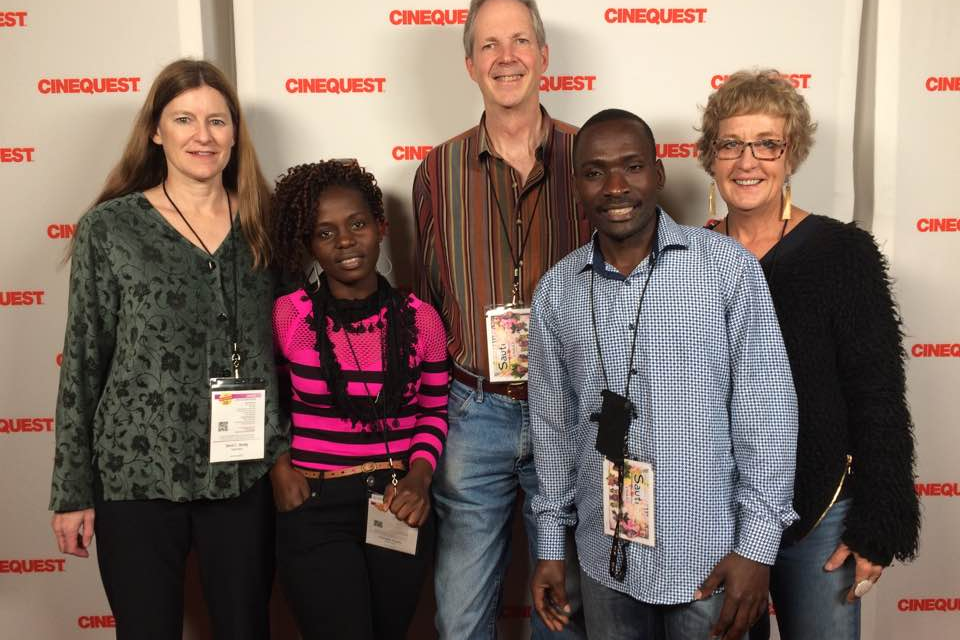 We had a lovely evening showing of Sauti in San Jose. The highlight for me was the presence of Joshua and Favourite, two of the refugees featured in the film. They got to meet other directors, see themselves on the big screen, and tour Stanford campus that afternoon.
"I'm starving," I said, after the screening, as we repaired to a celebratory dinner of steak and sashimi, chicken piccata and champagne.
"What do they eat in the camp?" One of our companions asked over the main course. "I suppose it's only chicken and rice."
"Oh no. No chicken. No rice. We eat posho. It's a white corn meal. We eat that. And some beans."
"What about protein?"
"What is protein? We just fill our belly to the next day, that is all."
Earlier in the day, Joshua had mentioned to me receiving a text from a friend in the camp that things are very bad right now, that there is no food. "You know, it is sometimes hard to really enjoy what you have when your friends are starving."
Two worlds, connected by the synapse of media, still thousands of miles apart.