New Releases
"Saya: Dance and Survival in an Afro-Bolivian Village"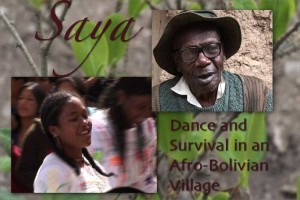 In the coca heartland of Bolivia, slavery and liberation are still matters of living memory.  In this twenty-minute film, we visit the town of Tocaña, where African descendents worked as slaves until 1952, and local people still perform dances rooted in their African cultural heritage.  The "Saya" dance troupe performs in the plaza of a nearby tourist town before an audience of local Indians, rich weekender from the Bolivian capital of La Paz, and international tourists.  The film highlights the dilemmas of cultural survival and emergence for an endangered subculture in an era of global saturation.  Saya is screening in April 2013 at Austin's Cine Las Americas, and in May 2013 at the LASA Film Festival Washington DC.
"In one of its most buoyant moments, an all-black dance group entertains
the multicultural participants at a regional festival, resulting in a happy mix
of folks of different heritages literally dancing in the streets. Recommended. (3 stars)" – Video Librarian 
Click here to view the trailer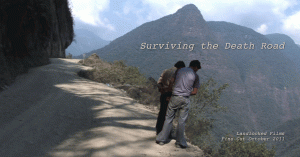 "Surviving the Death Road"
How much reality does the international adventure tourist truly want?  On the the "world's most dangerous road" in the Bolivian Andes, foreign mountain bikers and local truckers share a narrow shelf road known for its toll of accidents and deaths.   They pass within inches of each other, yet they are worlds apart.  At the end of the road, the tourists pause to celebrate their "survival" with beer and t-shirts, in an impoverished village that struggles to preserve its culture and to improve the terms of exchange with the bike concessions that leave little for local people.  A bus crash late in the film reveals the attitudes of locals and tourists towards matters of life and death, development, and tradition, and highlights the assumptions and prejudices of each group towards the other.  Filmed over a five-year span, this 45-minute film tracks the inspiring journey of a local community into the global marketplace of the 21st Century.   Click here to view the trailer
 Looking for the
Landlocked Film Festival?
Click here
About Landlocked Films
Landlocked Films is an independent documentary video company based in Boulder, Colorado, owned and run by Beret E. Strong and John Tweedy.   Beret and John have been producing documentaries and educational videos since 1995.  Their films have been broadcast on PBS, screened at dozens of film festivals around the world, and won the CINE Golden Eagle, among other awards.            
Beret is also a writer and teacher.  She holds a Ph.D. in Comparative Literature from Brown University and an M.F.A. in poetry from Warren Wilson College.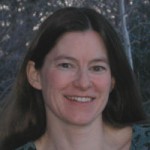 She is the co-author of two books of Pacific island myths and legends and the author of a book on the poetic avant-garde between the world wars.  She has worked as a writer/grantwriter for filmmaker Dorothy Fadiman on When Abortion Was Illegal: Untold Stories, nominated for an Academy Award in 1993, and for Maren Monsen, MD, Filmmaker in Residence at the Stanford Center for Biomedical Ethics.
John is also a lawyer, practicing with Robinson Tweedy P.C.  in Boulder.  He received his law degree from Stanford Law School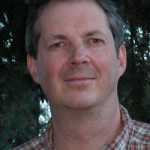 and an M.A. in Sociology from Brown University.  In addition to practicing law and making films, he has worked for the court system of the Commonwealth of the Northern Mariana Islands on Saipan.  He has served on the boards of Sojourner Charter School, Horizons Alternative School, and Kids Connections.  Beret and John live in Boulder with their daughter Paige and son Marcus.